The Fun Factor
Making the most of limited space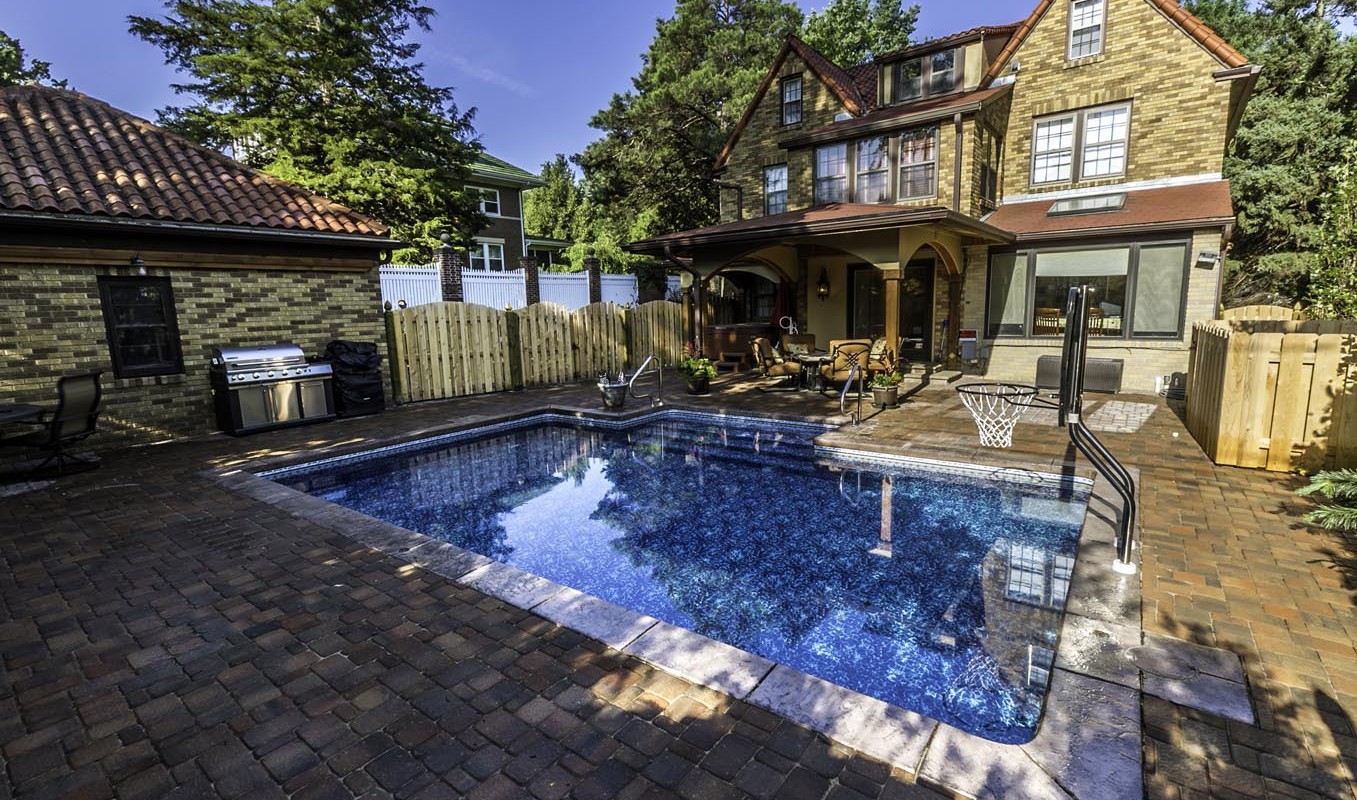 THE CHALLENGE
With the limited space of an older neighborhood lot, along with the drainage, slope and leveling issues associated with it, the new landscape design had to make the pool the new focal point of the outdoor space, while blending seamlessly with everything there was to love about the home.
THE SOLUTION
The design centered the focus and visual appeal to the water – with a contemporary version of Old World paving stones throughout that also eased maintenance as well. Container gardens and privacy screenings created a backyard sanctuary.
Yet, some of the most important features will never be seen – including site preparation and construction that addressed drainage and slope issues, as well as creating a level space to enjoy all the backyard amenities.
Function
Design
Water Drainage
Pavers
Plants
THE RESULTS WERE AMAZING
From a spacious hot tub to a marvelous swimming pool, this backyard sanctuary was created for everyday enjoyment and entertaining – with room for barbequing, lounging and endless water fun. Container gardens and privacy screen plantings bring the space to life.
PROJECT HIGHLIGHTS
When what you love is as close as your own backyard, Jay Moore Landscaping ensures you're able to enjoy it the way you want – in every detail.

We are a perfect fit for your landscaping needs.