Is an Outdoor Kitchen in Omaha Worth the Money?
Having an outdoor kitchen can take your home's curb appeal and entertainment abilities to the next level. But is adding an outdoor cooking space worth the investment in Omaha? At Jay Moore Landscaping, we think the benefits are well worth the cost.
Enjoy the Outdoors More in Omaha
An outdoor kitchen expands your living space during nice weather. It allows you to cook, dine and entertain outdoors – something Omaha residents can enjoy for up to 6 months of the year. You can grill up weekend feasts with family and friends, host effortless dinner parties al fresco, and enjoy leisurely meals in the fresh air on your schedule. With an outdoor kitchen, you really maximize the time you can spend enjoying the outdoors in Omaha before the winter hits.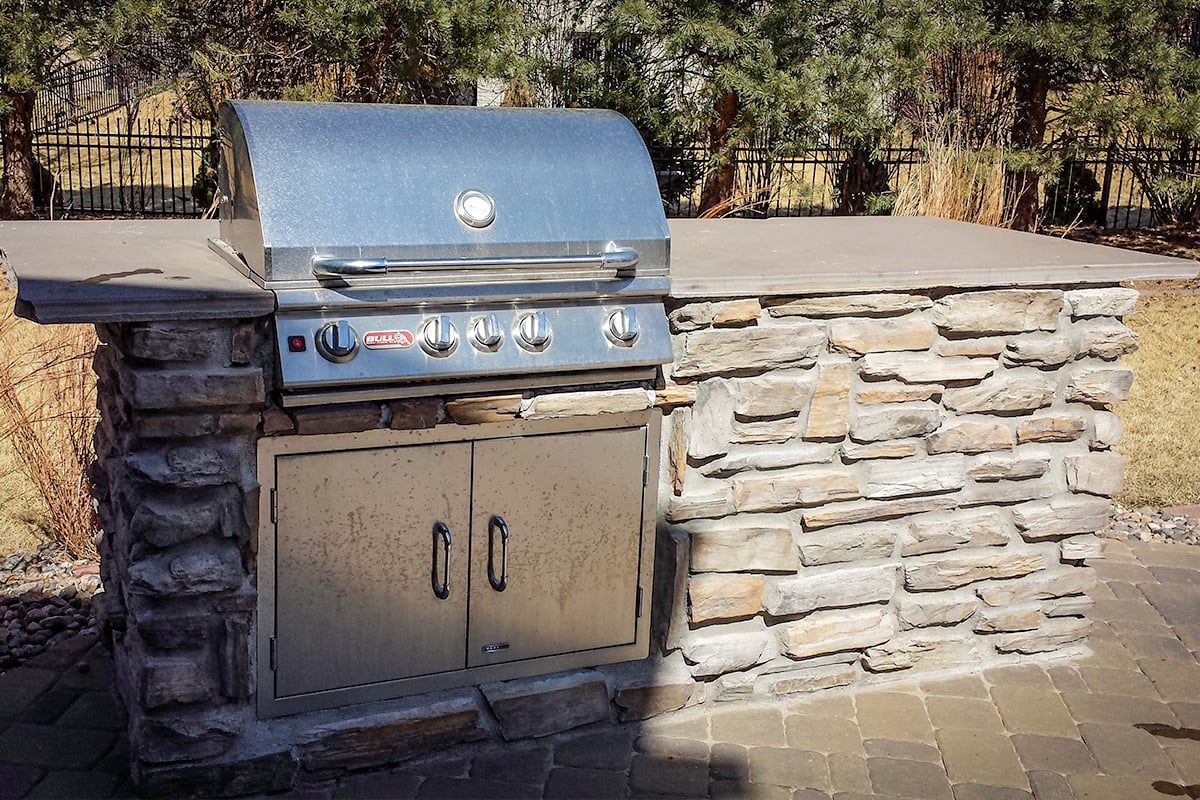 Adds Value and Appeal to Omaha Homes
Outdoor kitchens also add major value and appeal to homes in the Omaha real estate market. Homebuyers are increasingly looking for impressive outdoor entertaining areas when house hunting these days. In fact, outdoor kitchens ranked #2 on a recent list of most popular backyard upgrades buyers want to see. Having a well-designed and functional outdoor cooking space could be key in getting top dollar for your Omaha home.
Worth the Investment Despite Upfront Costs
While upfront costs for installing an outdoor kitchen can range from $3,000-$10,000 depending on appliances, features and materials, most homeowners recoup 80-90% of that investment at resale. And there are ways to cut costs, like building your outdoor kitchen during the contractor off-season or using DIY skills for easier tasks. In the end, the expense is well worth it based on the added enjoyment and home value you'll gain.
Bring Your Cooking Outdoors with Jay Moore Landscaping
At Jay Moore Landscaping, our professional team specializes in designing and building stunning, functional outdoor kitchens customized to your budget. We handle everything from layouts and appliances to counters, cabinets, lighting and more.
Contact us today for a free consultation on adding an outdoor kitchen that maximizes enjoyment and pays dividends when selling. A kitchen tailored for outdoor Omaha living is absolutely worth the investment.