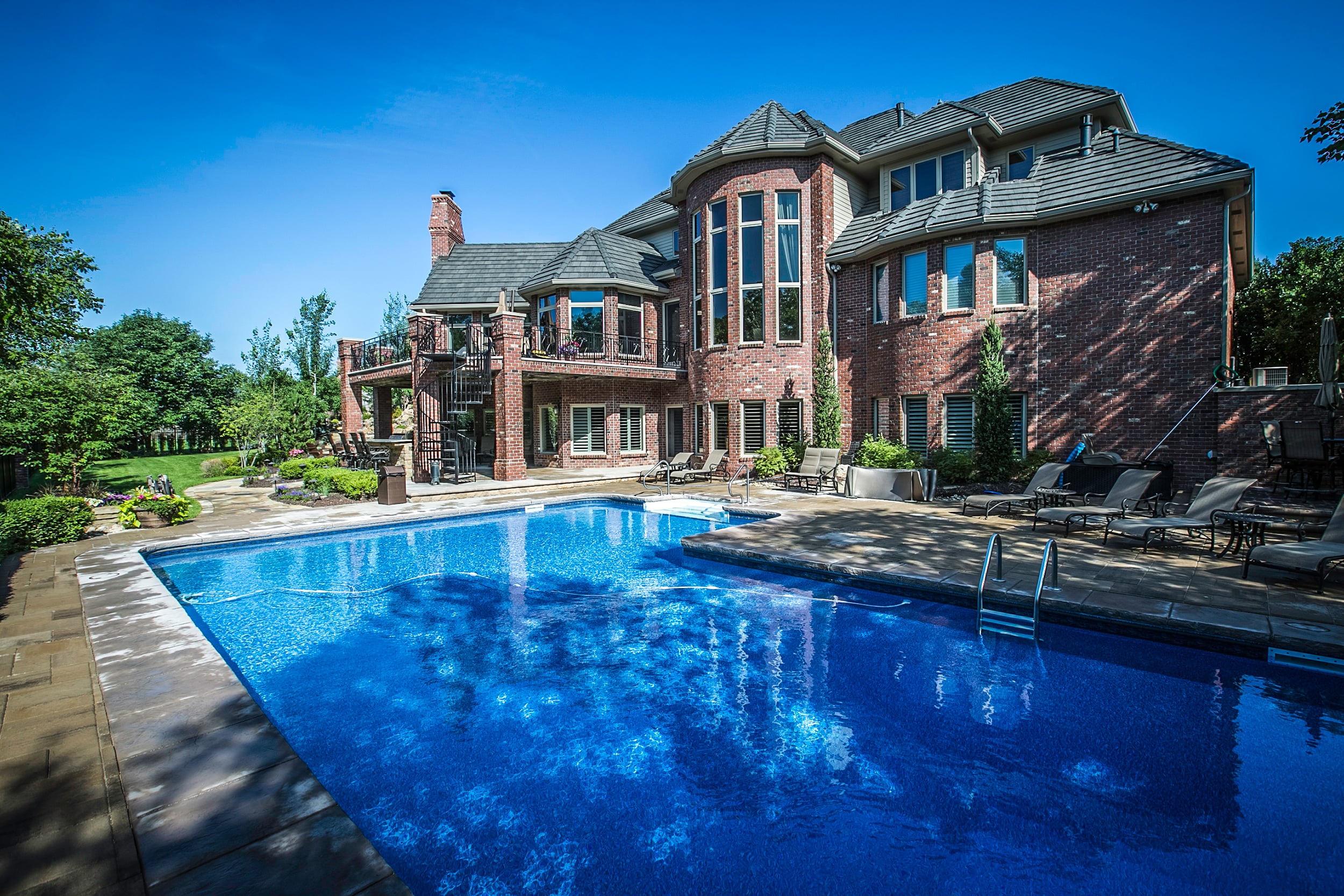 From expansive outdoor space to poolside oasis
Life is Better by the Pool.
The Challenge
Beautiful pools require sensational surroundings to become the perfect oasis. However, a pool deck that left little space for out-of-the-water activities and a slippery surface dampened the potential for fun.
The Solution
A unique design combining container gardens, landscaping and hardscapes created a poolside oasis that opened endless possibilities for enjoyment – with much-needed space for lawn chairs, room for sunbathing and a setting that offered sunshine and shade. The traction stone hardscape provides a safe, fully functioning pool deck, while visually connecting all outdoor living spaces.
The Results Were Amazing
From the practicality of creating a no-slip surface, to design elements that transformed this outdoor space into a poolside oasis, Jay Moore Landscaping remained true to the vision and preferences of the homeowners.
Project Highlights
With Jay Moore Landscaping, you'll love the results – down to the smallest details.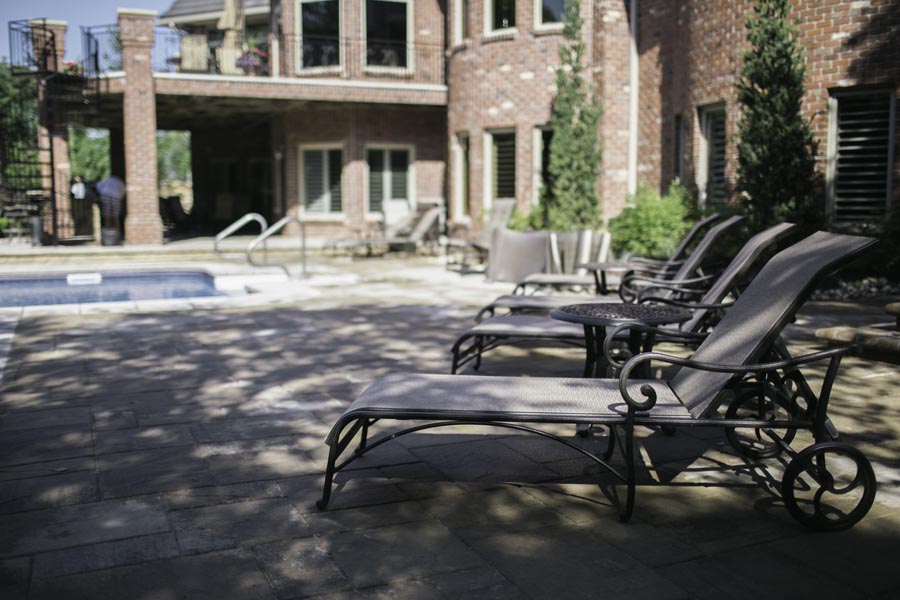 Spacious Patio Area
Outdoor living the way it was meant to be – enjoyed with plenty of space for lounging and sunbathing.
Eye-Catching Entry
A more inviting entry, these container gardens use nature to provide a warm welcome. The juxtaposition of formal topiary and loose greenery is ideally showcased in a classic container.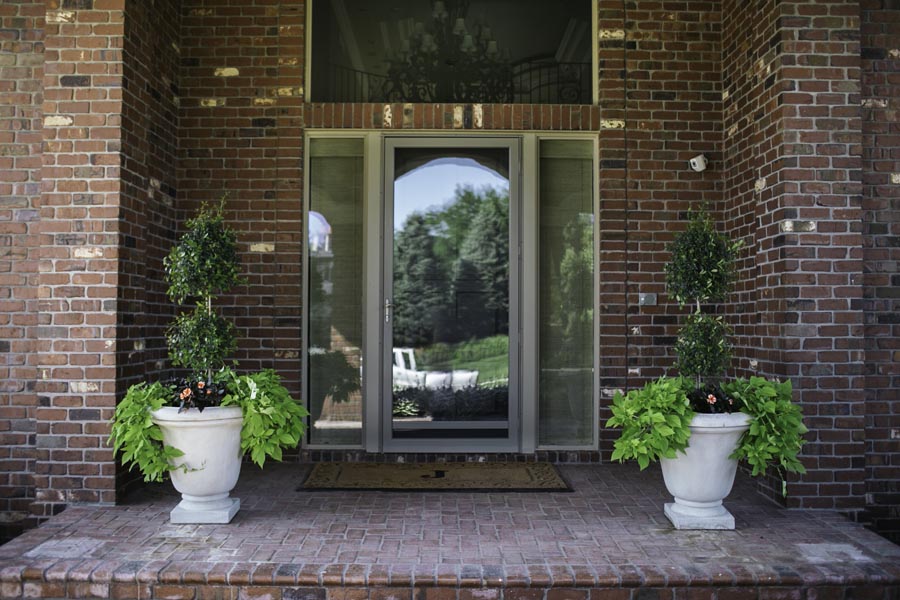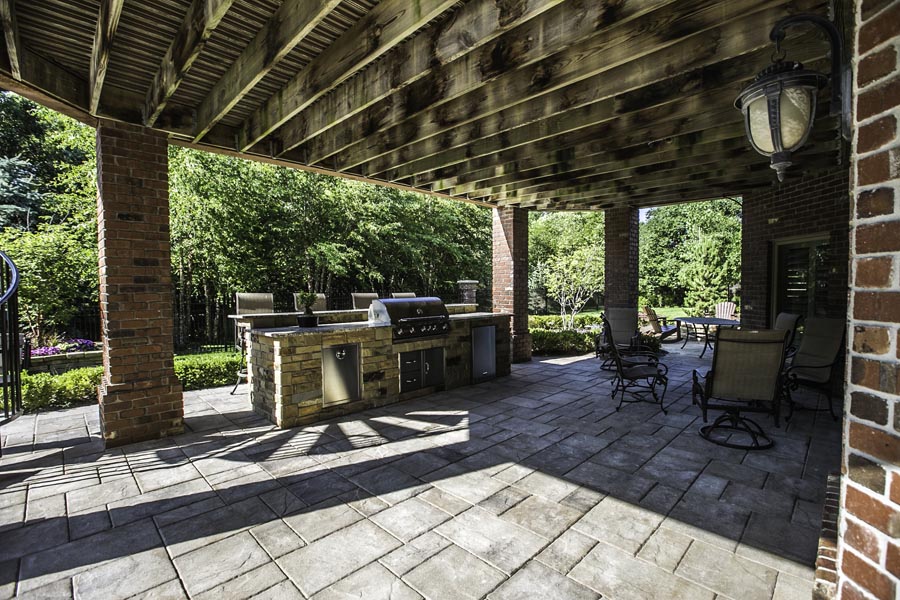 Outdoor Kitchen
Traction stone throughout creates a seamless transition from poolside to outdoor kitchen – ideal when the weather's too cold for a swim.
The Perfect Fit For Your Landscaping Needs
Regardless of the size and scope of the project, the simplicity or complexity of the design, we'll create your ideal outdoor environment that you'll enjoy for years to come.