Flat Rooftops
Transform Unused Spaces into Livable Spaces
Jay Moore Landscaping has embarked down an innovative new path to help transform previously unusable spaces into luxurious livable spaces.
Do you have a semi-flat rooftop or roof deck, terrace, balcony or other space that isn't quite usable in its current form, but has potential? We offer a patented pedestal system that can turn wasted space into an outdoor oasis.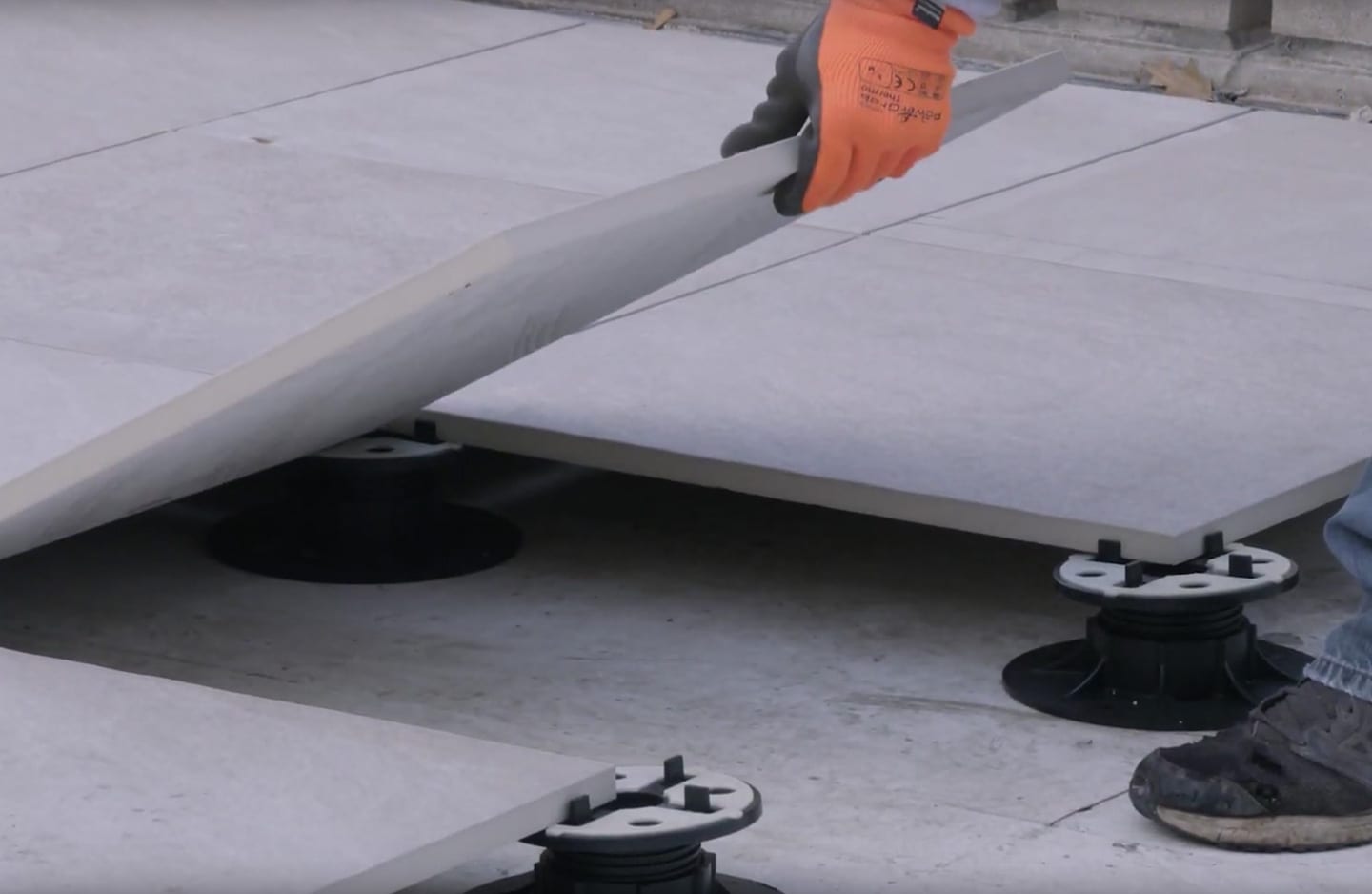 How It Works
Even "flat" roofs have a slight slant to enable water runoff. Our MRP support system levels out the slanted area using suspended 2' x 2', ¾ inch paver tiles that sit on individual, adjustable pedestals. This roof pedestal system elevates, levels and uniformly spaces the tiles, leaving a slight gap between each tile for airflow and proper water drainage to the true roof surface.
Additional Benefits
After the tiles are placed, the pedestals underneath can be adjusted by height or angle using an adjustment key. This is a much more cost-effective program than with similar pedestal programs, as there is no need to remove the tiles to adjust them.
Each tile is extremely durable, made to handle every climate.
Tiles are heavy-duty and can handle 2200lbs of weight.
In the rare event a tile is damaged, replacement is easy and requires no mortar or glue.
The pedestal system keeps the original roof surface damage-free and electrical, gas, and plumbing lines remain out of sight.
Tiles come in an array of colors and styles to match any desired aesthetic, including options to look like slate and stone, wood planks, cement, granite and more.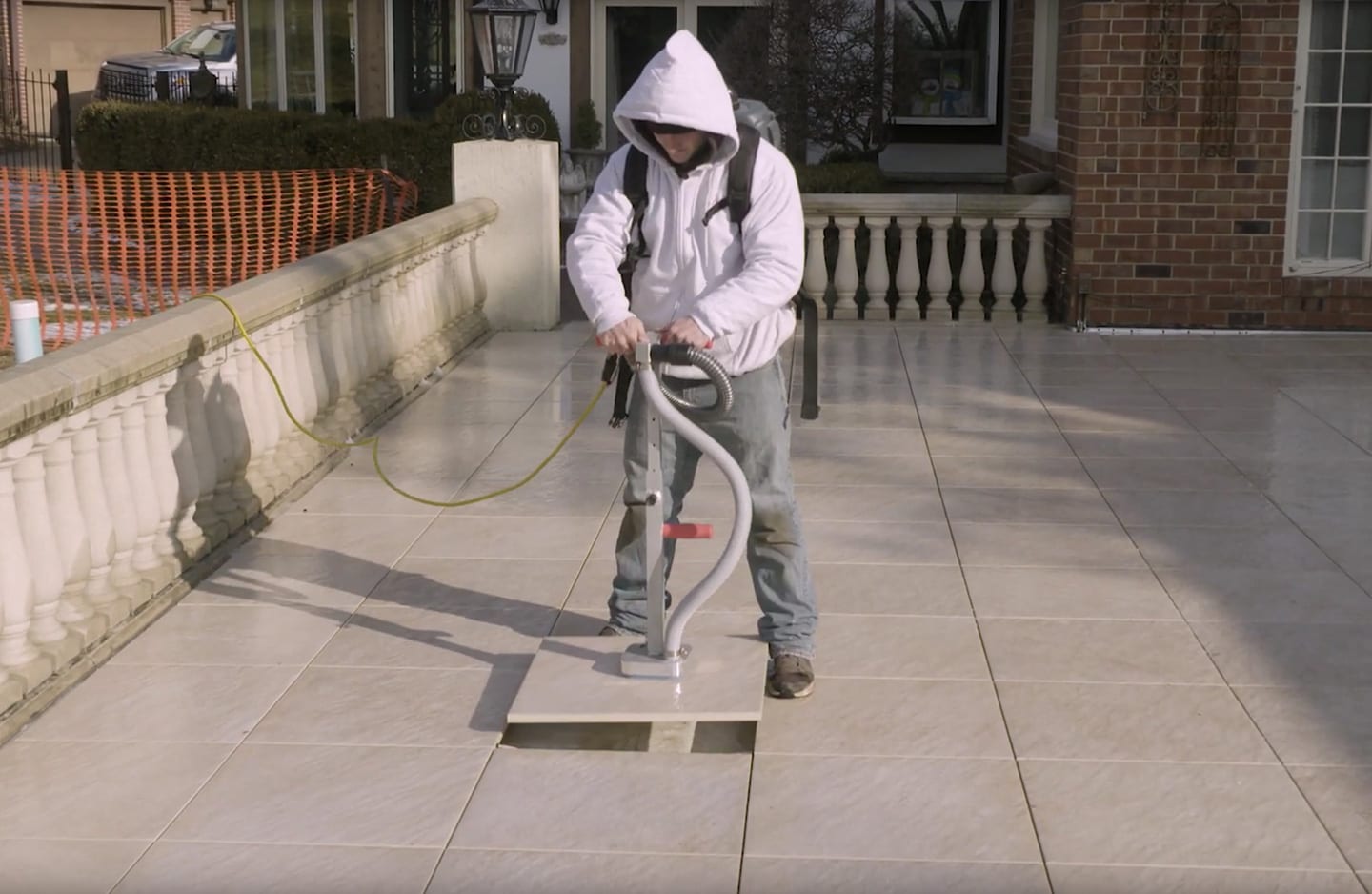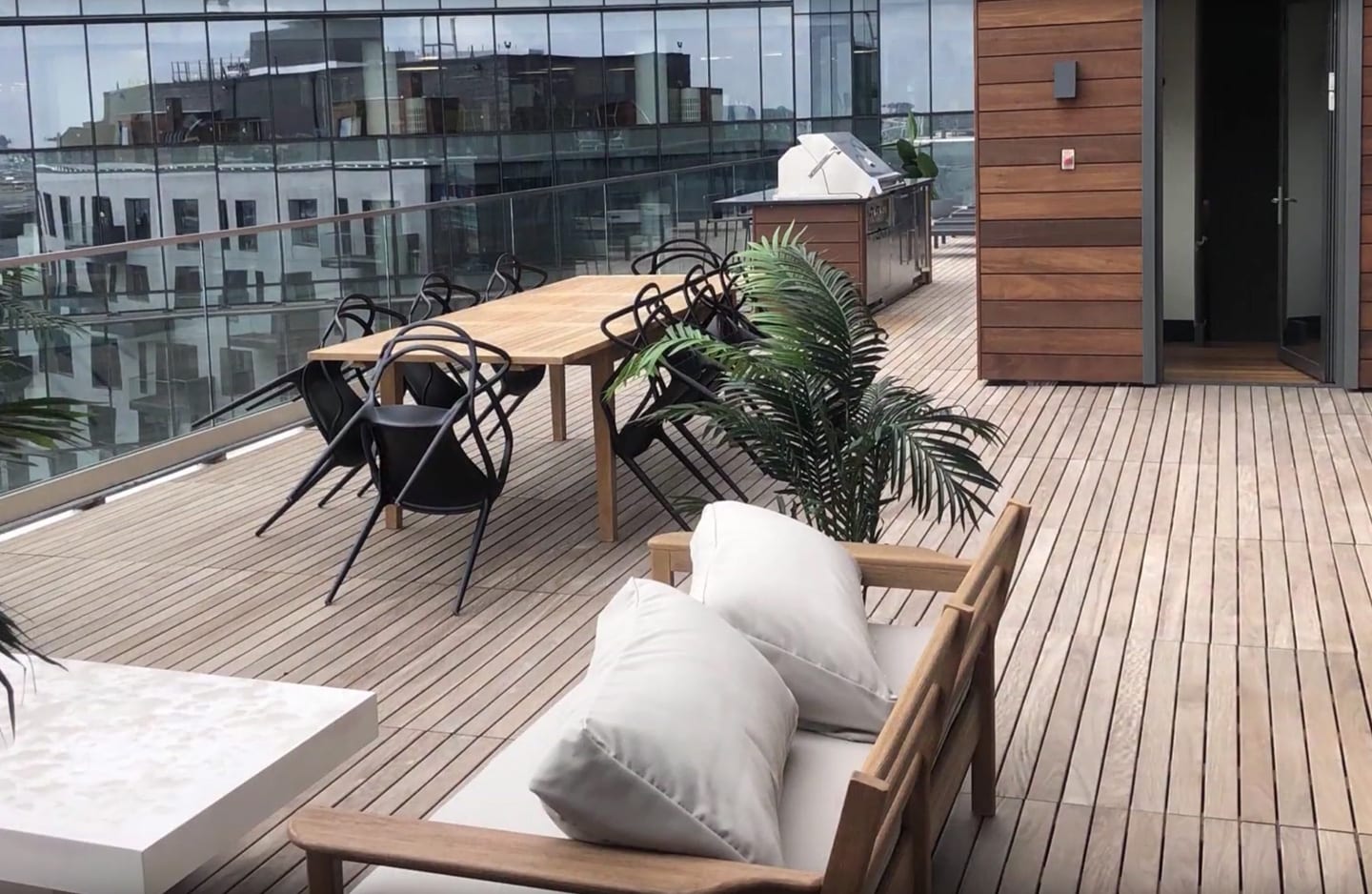 The Transformation
Once the pedestal system is in place, Jay Moore Landscaping will transform your new space into the oasis of your dreams — with features like outdoor kitchens, fire features, and customized lighting. Not only will you increase your personal living space, but you will also add significant value to your property.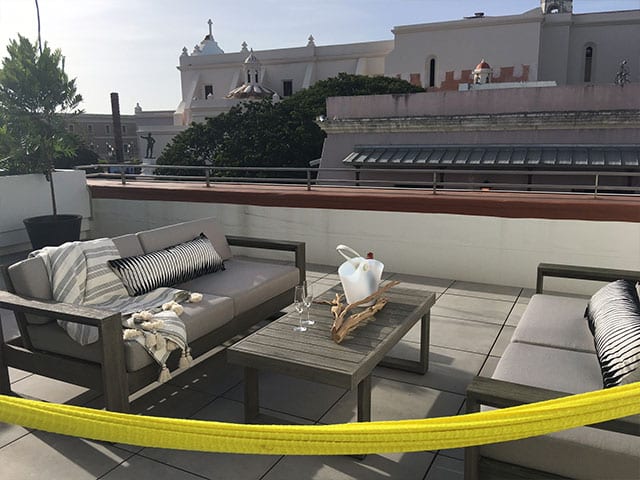 The Perfect Fit For Your Landscaping Needs
Regardless of the size and scope of the project, the simplicity or complexity of the design, we'll create your ideal outdoor environment that you'll enjoy for years to come.