Our Services
Creative Landscape Solutions.
From adding new life and function to your exterior spaces, to addressing issues that make your yard less than perfect, at Jay Moore Landscaping, we've enjoyed a reputation for creativity and landscape solutions for more than 30 years. Our range of services means you're able to rely on us for projects of any size or scope, knowing you'll be pleased with the final result.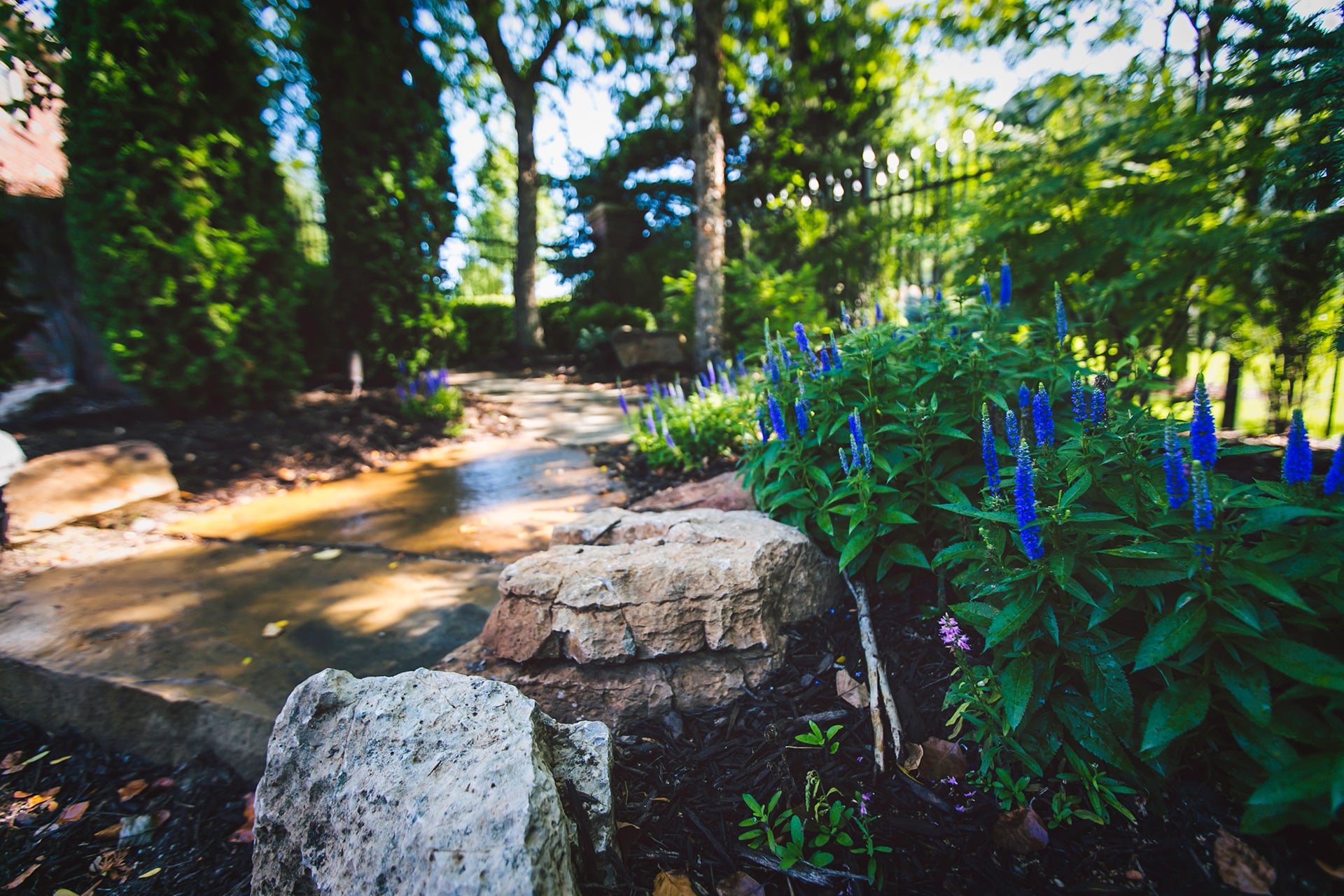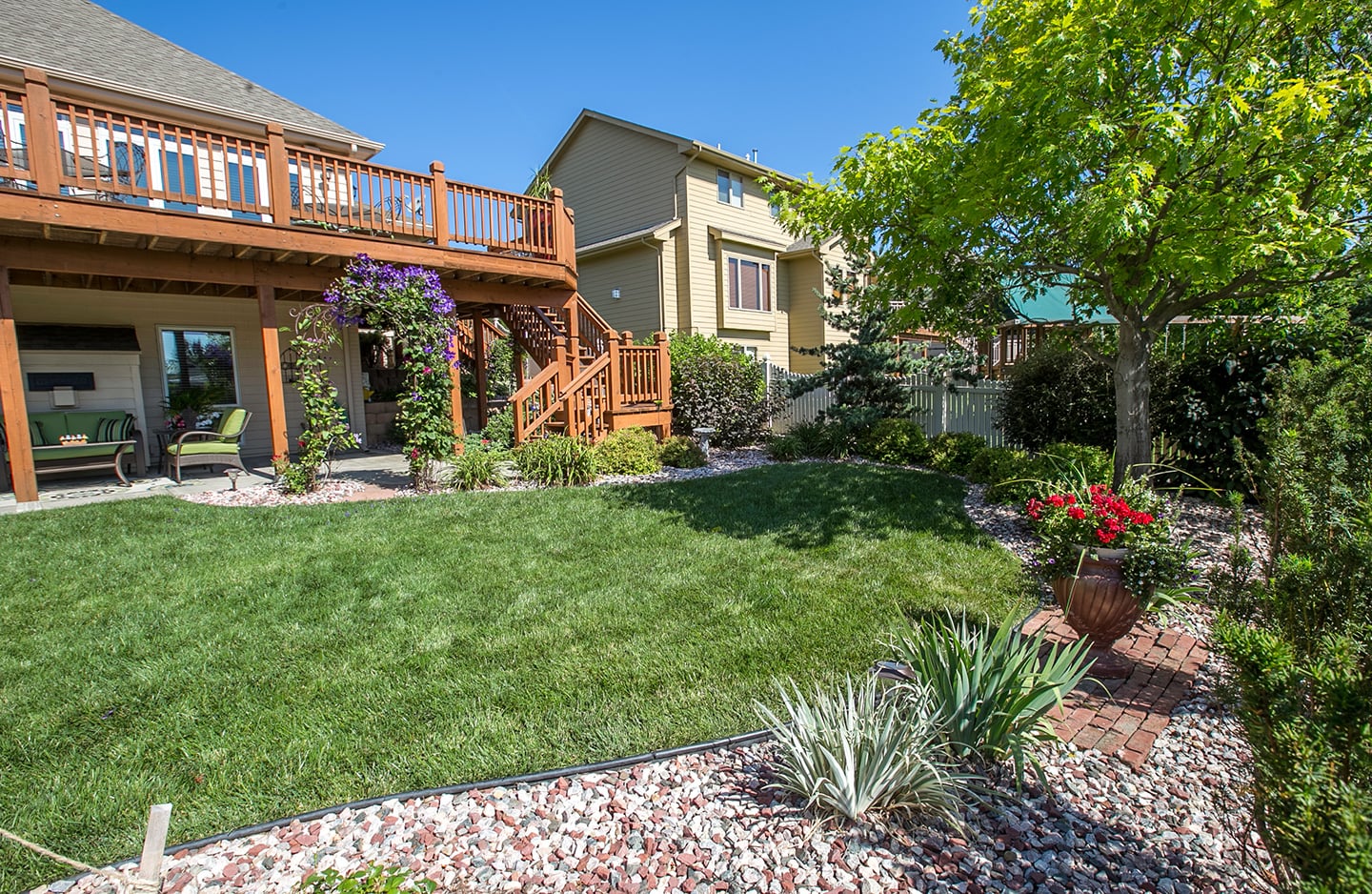 Renovation and Updating
Sometimes it's not any one thing, it's just that you'd like to introduce a new look and feel to your home's surroundings. At Jay Moore Landscaping, this is one of our specialties.
We can help you to reposition and remove aspects of your existing landscape that aren't working. We'll also make recommendations that introduce new plant palettes, new choices in hardscape material and share new design techniques that change the aesthetics of your property – and at the same time add value and curb appeal.
Maintenance
For some, a new landscape and outdoor living space is the motivation to get out in the yard and continue to maintain plants and materials that add function and beauty. For others, ongoing maintenance takes the joy out of their enjoyment. Even if you land somewhere in between, Jay Moore Landscaping is able to provide a variety of landscape management services.
From year-round maintenance of your gardens, lawn and hardscapes to tree and shrub pruning, perennial and annual bed monitoring, mulching, mowing and turfcare, we're able to develop a maintenance program that includes one or more of these services on a weekly, monthly or yearly basis, depending on your preferences.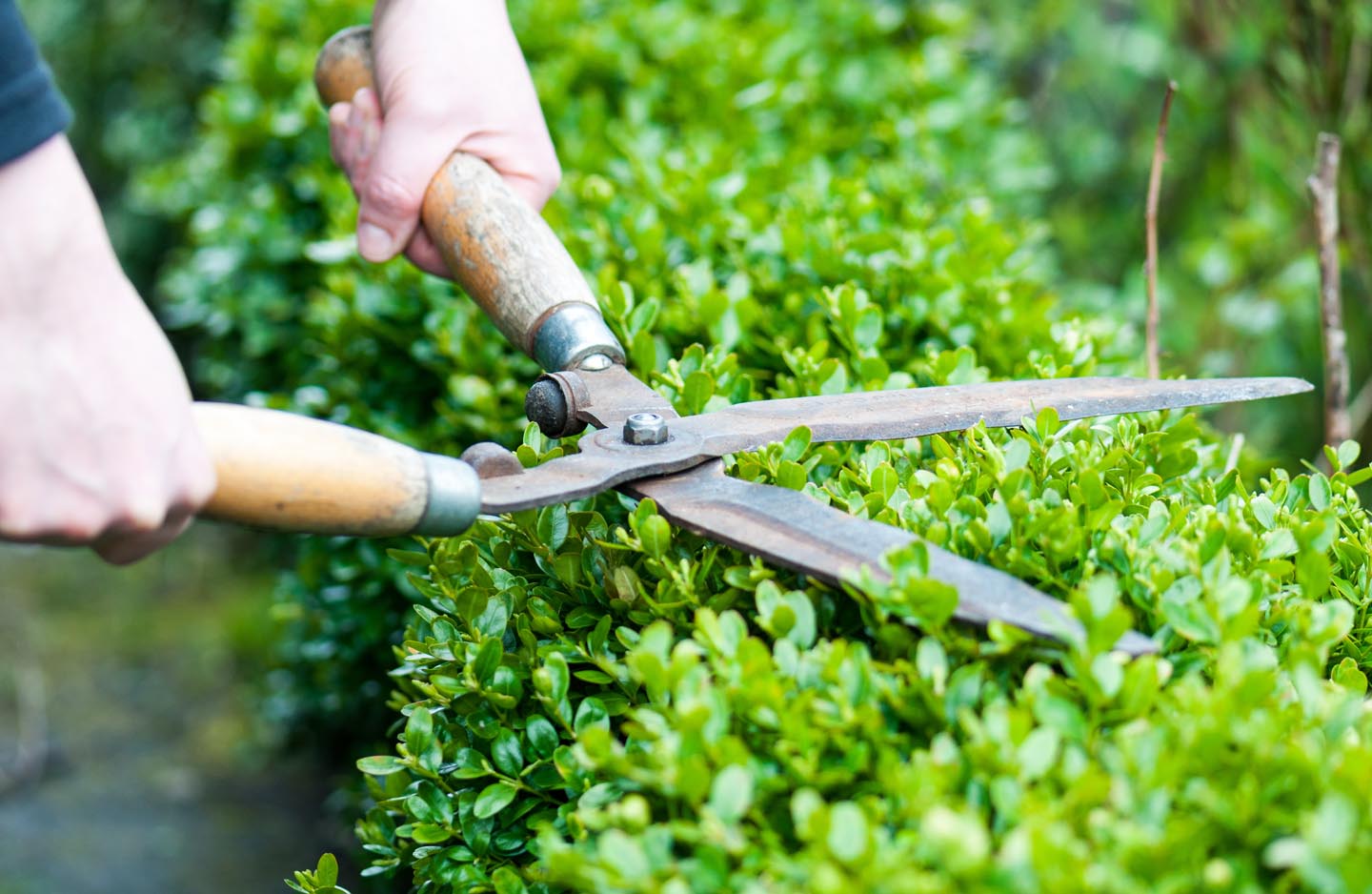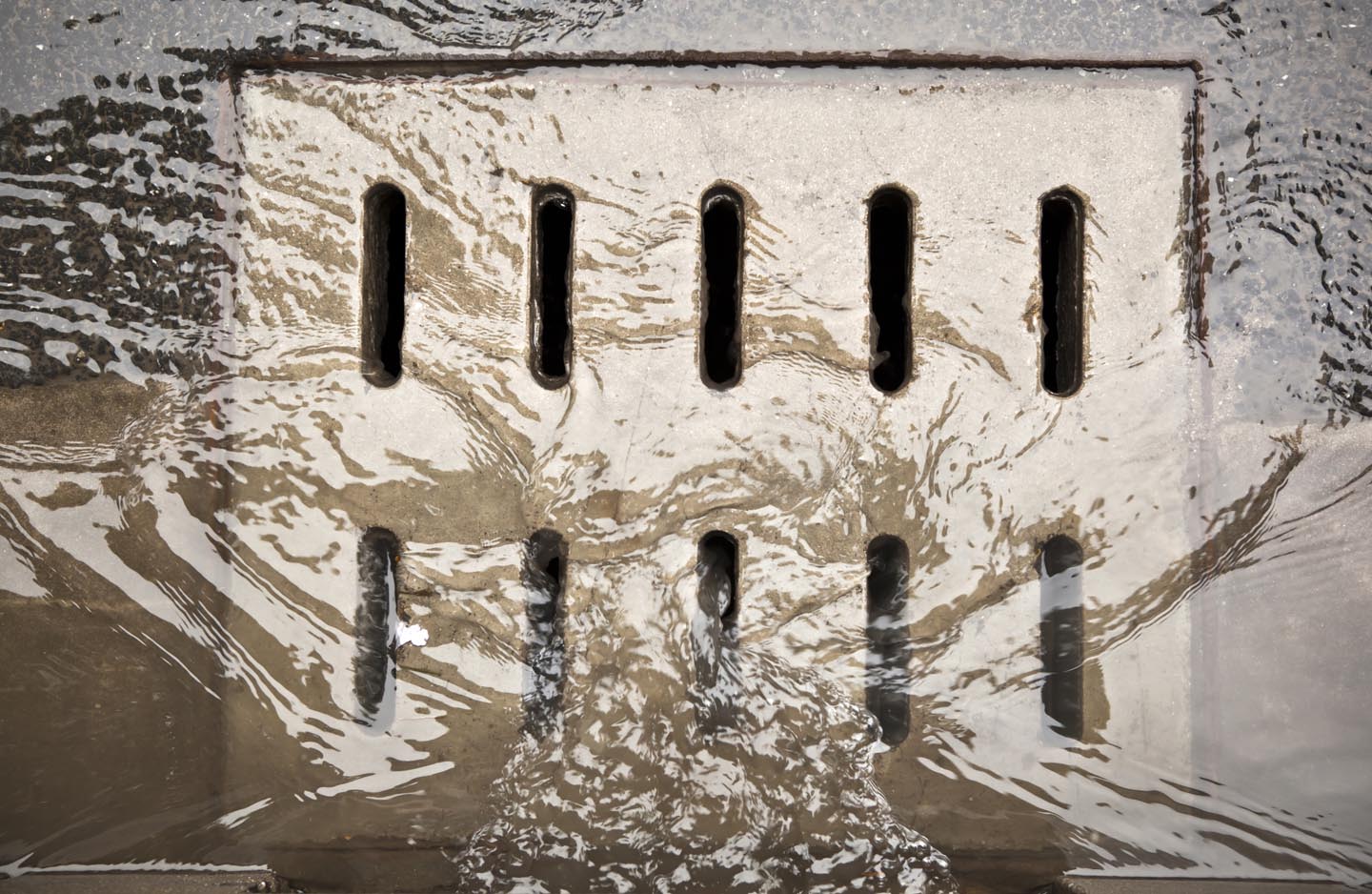 Water Issues
Water and drainage issues are quite common throughout the area and can impact the health and appearance of your plants and property. Jay Moore Landscaping understands the conditions that can lead to water problems – and the solutions that address them.
Through the use of French drains, surface scaping and other drains, we can channel rainwater away from structures or low-lying areas. And we're able to do so, while enhancing the appearance of your property.
Container Gardens
As the line between inside and outdoor spaces has been erased, container gardens have enjoyed a resurgence among homeowners of all types. For smaller spaces and yards, Jay Moore Landscaping is able to create container gardens that introduce a pop of color and greenery, along with the opportunity to garden on a more manageable scale.
Regardless of the size of the space, container gardens add visual interest anywhere you want to draw the eye and can even serve as a means of directing flow throughout a space. They're also a great way to provide privacy or screen off areas that interfere with your view.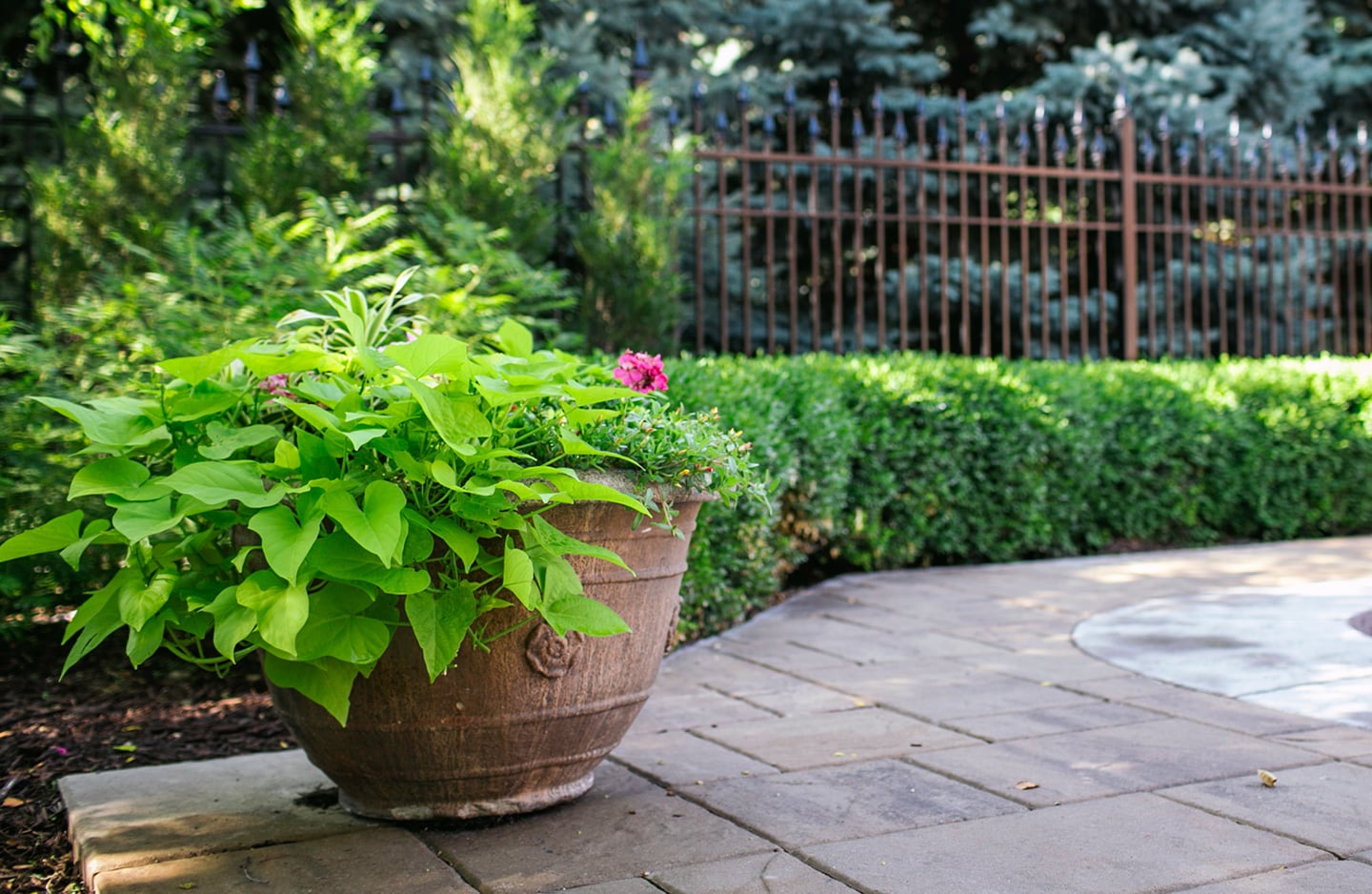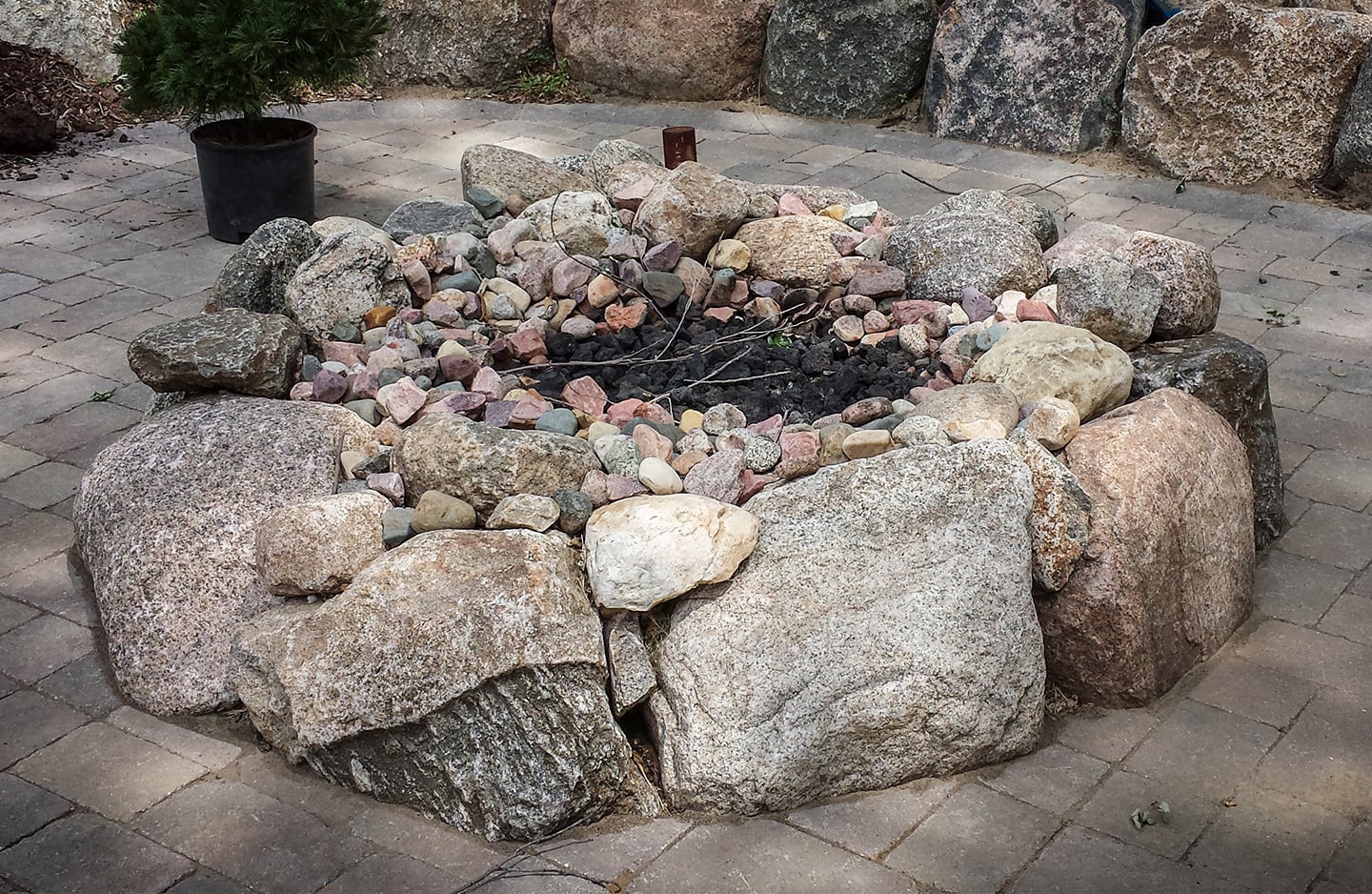 Water and Fire Features
As elemental as plants and flowers, water and fire features create visual appeal, relaxing environments and inviting gathering spaces. They are among the most popular features included in Jay Moore Landscaping designs.
Water gardens can help to enhance a landscape or address drainage issues. Ponds and waterfalls provide sensual appeal and can even be implemented as part of a pool or sitting area. Decorative and elegant or rustic and earthy, fire features are also highly desirable, providing heat and light as evenings grow colder and offering a focal point to backyard entertaining and relaxation.
Patios, Walkways and
Retaining Walls
With the amazing choices of hardscape materials, pavers and concrete treatments and textures, hardscapes are an excellent way to introduce function and appeal to your exterior living space.
From raised patios and sitting walls, to pergolas, water and fire features, paths, walkways and retaining walls, there is no end to the possibilities. Whether created as a centerpiece to your outdoor design, as an attractive means to convey people in a welcoming manner or as a visual guide throughout your properties gardens and landscaping, Jay Moore Landscaping introduces new ways of introducing hardscapes into your overall landscape design.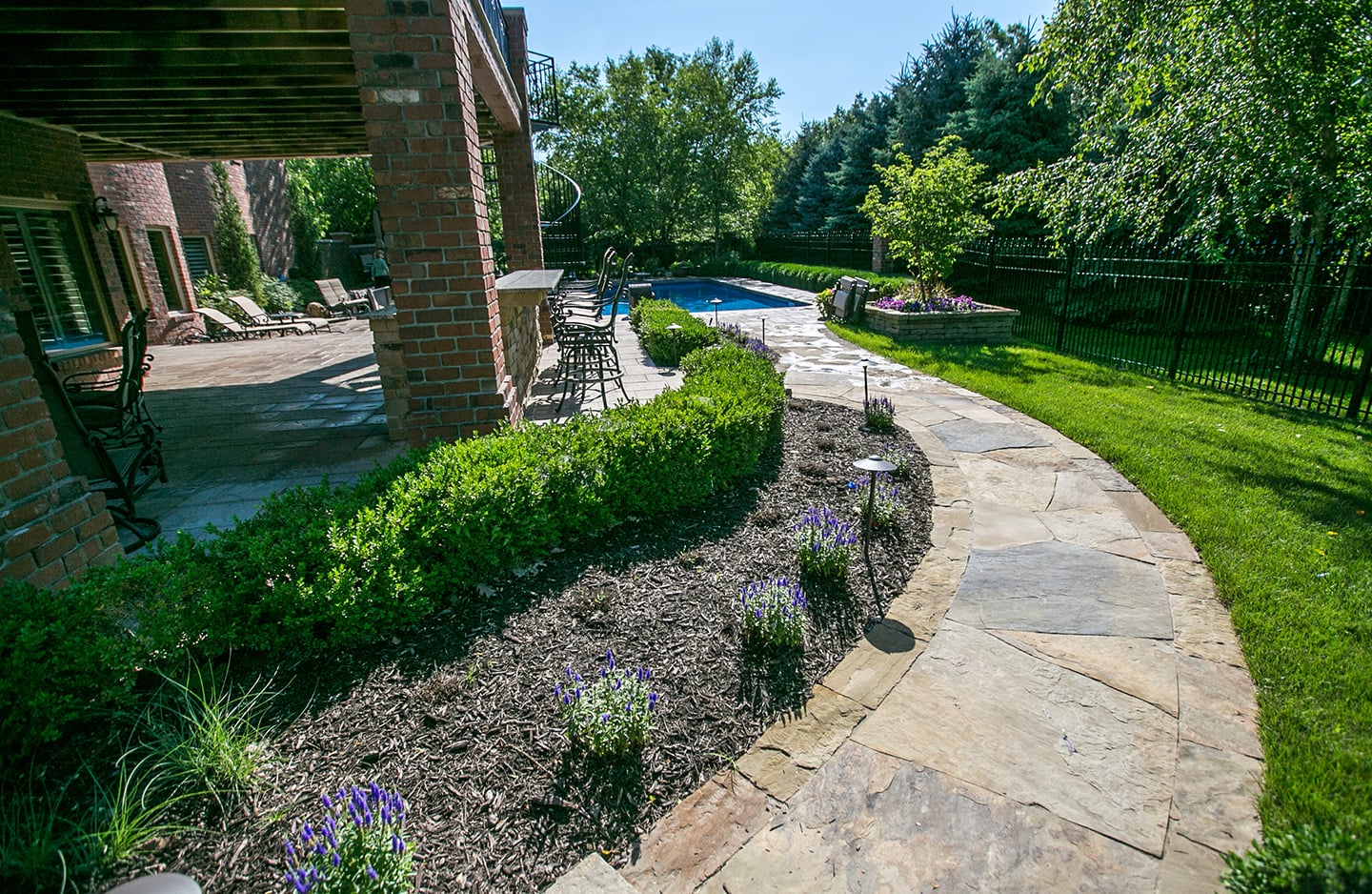 Privacy Screens
While you want your outdoor spaces to be beautiful and inviting, you also want to have the privacy to enjoy them – when and how you like. Privacy screens allow you to create visual interest and appeal, while serving a practical purpose as well.
Most often, they're created using a variety of organic and hardscape materials. At Jay Moore Landscaping, we're able to design them to blend seamlessly with your landscape. From natural wood and trellises, to trees and shrubs, pavers and specialty plantings, you'll love the result.
The Perfect Fit For Your Landscaping Needs
Regardless of the size and scope of the project, the simplicity or complexity of the design, we'll create your ideal outdoor environment that you'll enjoy for years to come.